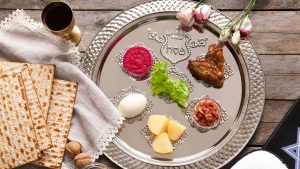 Join us for a hybrid PASSOVER SEDER, led by Rabbi Greg Hersh on the second evening of Passover, Thursday, April 6 at 6:30 PM. For more information, please click here.
Reconstructionist News, Reconstructing Judaism Today – Ritual And Liturgy Living the Mission: Values-Based Decision-Making and Reconstructing Judaism NEWS Posted on March 6, 2018 By Bryan Schwartzman Ben Weiner knows how to pray. Raised in an Orthodox home, the 68-year-old former president of Temple Emmanuel in Wakefield, Massachusetts, has been an active synagogue-goer nearly his whole Read More …
For the latest information on our Covid-19 policy, please click here.