Community Seder CANCELLED
LAST DAY TO REGISTER, APRIL 6, 2020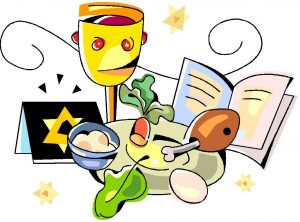 Our Temple will be holding a Community Seder on the second evening of Passover, Thursday, April 9, 2020 at 6:30 PM. Rabbi Greg Hersh will conduct our Seder Service. We will be serving a catered, Kosher for Passover, four course dinner.
You can register and pay online!
If you have any questions, please email Susan at svitz9@gmail.com.
Cost:
Adults (13 years and older) $40.00
Children (7 -12 years old) $25.00
Children (6 years old and under) $ 5.00
Contributions in excess of the above amounts will be graciously accepted