Since March, Temple Emmanuel has adapted to the Covid-19 quarantine by following guidelines for social distancing by conducting meetings and Shabbat services via internet streaming.  We have held virtual Temple Reads book chats, Sisterhood Donor Dinner, and even several virtual pot luck suppers with games.  Our new Hebrew School teacher Brenda Dolan has had virtual once a week Zoom classes with her students.  Our High Holiday services, led by Rabbi Greg Hersh and Cantor Jonathan Tepper, were well attended. 
Check the Temple's on-line calendar for all events or sign up for the weekly blast sent out on Wednesdays and like us on Facebook and follow us on Instagram.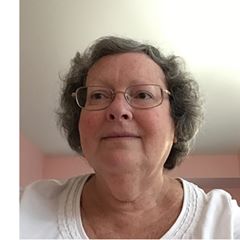 We continue to remember Sandra Krakow, a long time Temple and Sisterhood member who passed away on March 27th after a brief illness caused by COVID-19 Coronavirus. 
A page dedicated to her memory has been set up at Goldman's Funeral Chapel. It includes a heartfelt obituary from her husband, photos and reminiscences.
She will be deeply missed.